Center BMW is proud of our involvement in various community organizations in and around our neighborhood. Our customers hail from all over Southern California, and we recognize the importance of giving back to great causes.
Our motto is
Center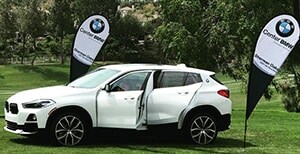 ed On You
. We believe that must also mean that we are centered on our community. Over the years, we have sponsored fundraising gala events, school supply giveaway events, various law enforcement organizations, schools, sports clubs and numerous charitable golf tournaments each year.
Follow us on Facebook and Instagram so you can stay informed about these events and join us in support of these great causes and organizations.