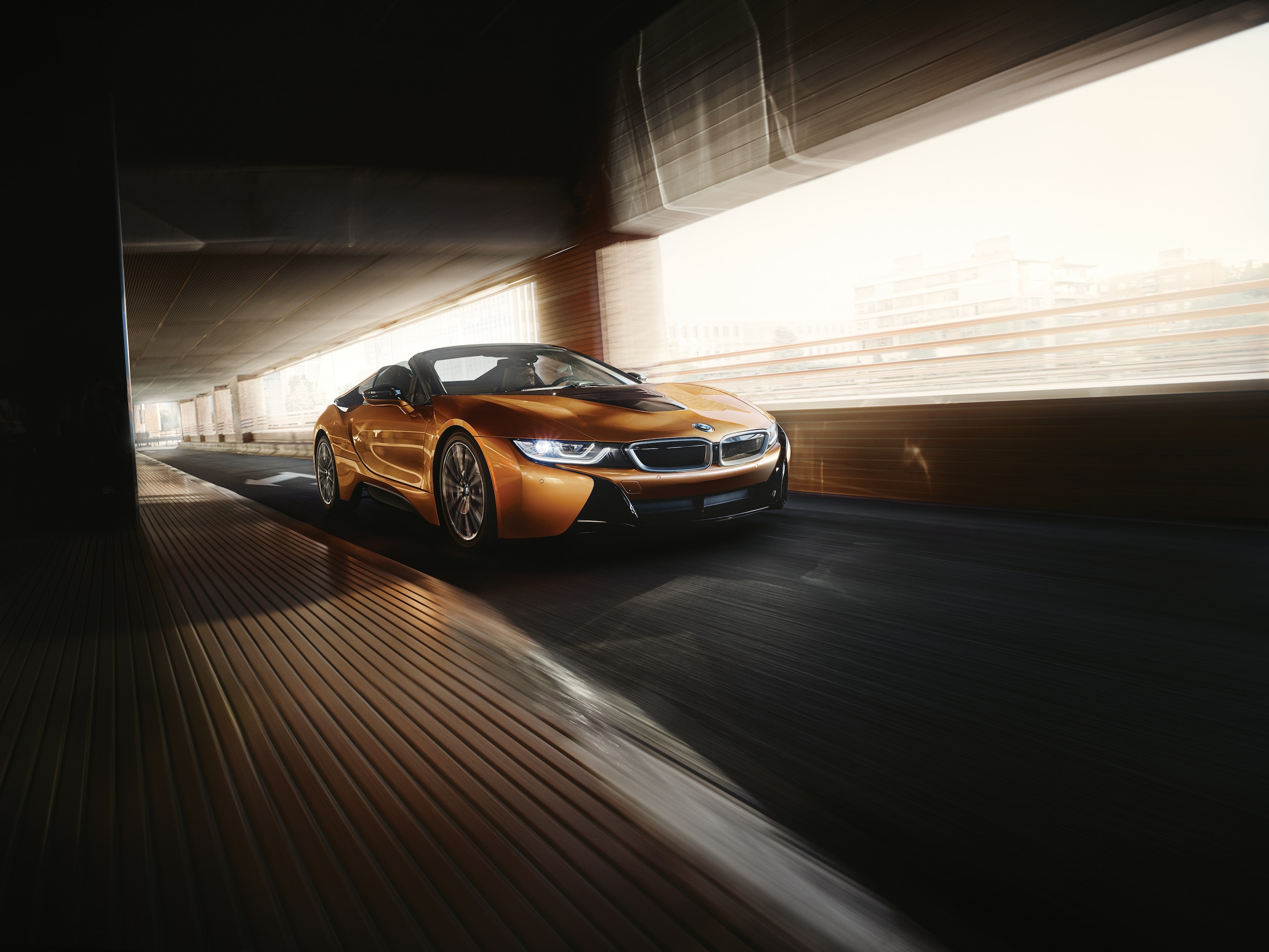 ?BMW offers two Electric models the i3 and the i8. These vehicles are shaping the future of electric mobility. With higher capacity batteries fully chargeable in under six hours, and range increase of over 30%, the BMW electric offerings are perfect companions for your daily commute and longest road trips. To learn more about the BMW i3 and i8 continue reading.
The i3
The BMW i3 has a total maximum range of 153 miles, and with the Range Extender you'll enjoy up to 200 miles. There are three charging options standard, fast and fastest. With standard, you'll get up to 3-4 miles per hour of charging and is accessible in every home. With the level two fast you'll receive up to 26 miles per hour of charging. The level three fastest options get you up to 80% of range in 40 minutes of charging.
The structure of the i3 is light, strong and durable. The revolutionary passenger module of the BMW i3 and i3s is made from Carbon Fiber Reinforced Plastic. The lightweight construction takes less energy to move, which means better maneuverability and increased range.
The i8
The BMW i8 Coupe, and first-ever BMW i8 roadster are making a bold entrance in the automotive industry. These innovative plug-in hybrid vehicles represent the future of electric mobility. With 0-60 times of 4.2 seconds and total horsepower of 369 total horsepower, this coupe will change the way you look at electric cars.
The design is one for the books. With its precise lines and sweeping silhouettes, scissor doors and streamflow design, long wheelbase and short overhangs, the i8 models evoke movement and power. It will be hard not feel their sporty presence, especially with 20" BMW Jet Black wheels and exclusive E-Copper Metallic exterior finish with Frozen Gray highlights.
The electric cars offered by BMW are no ordinary vehicles they show off sleek style while reminding us about the importance of practicality. You can check out our electric models online and learn more about what they offer.